An independent project I completed during my portfolio course at Southern New Hampshire University. The assignment called for the design of a magazine cover and an eight page magazine spread using an article and photography provided by the instructor.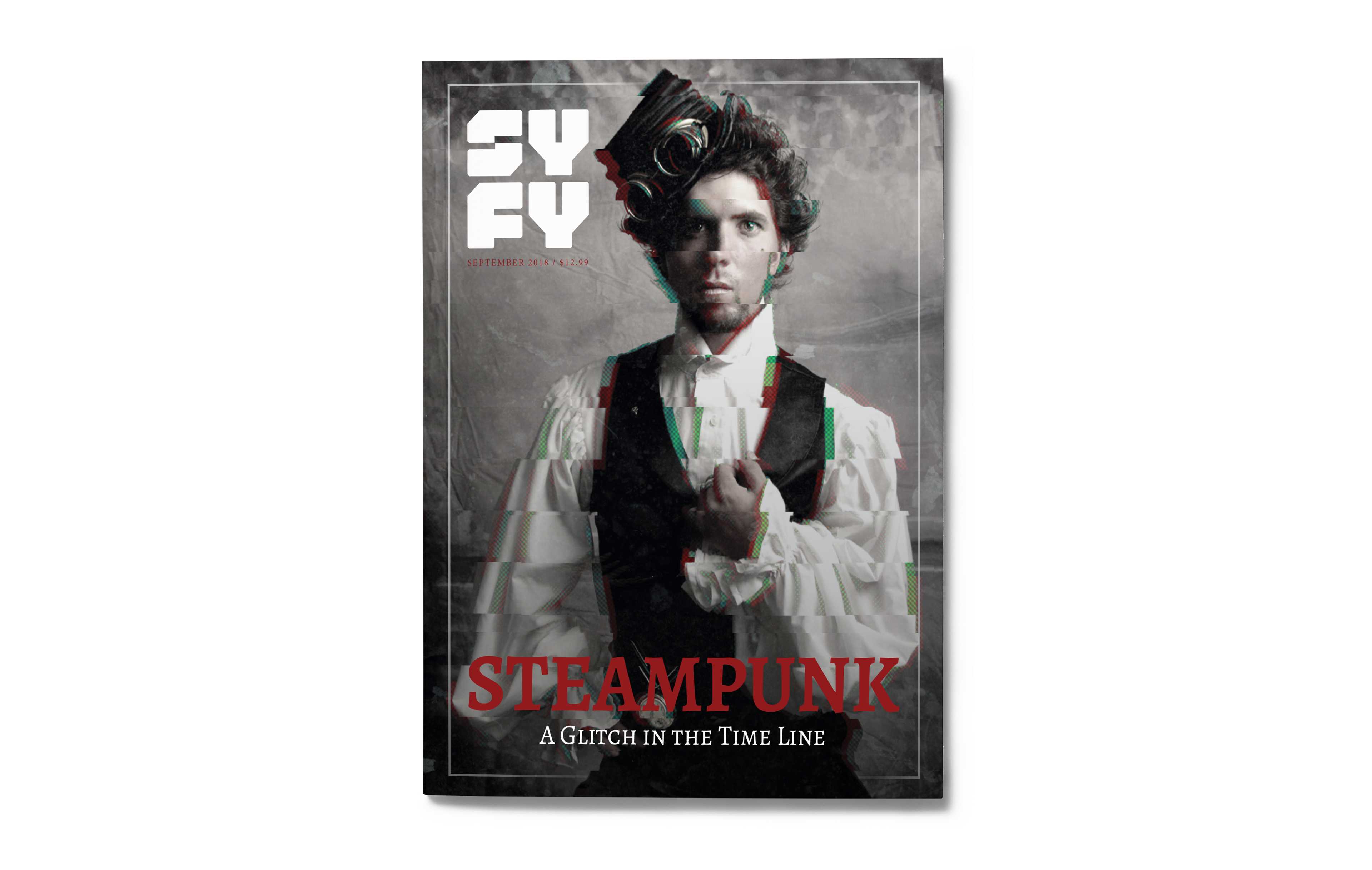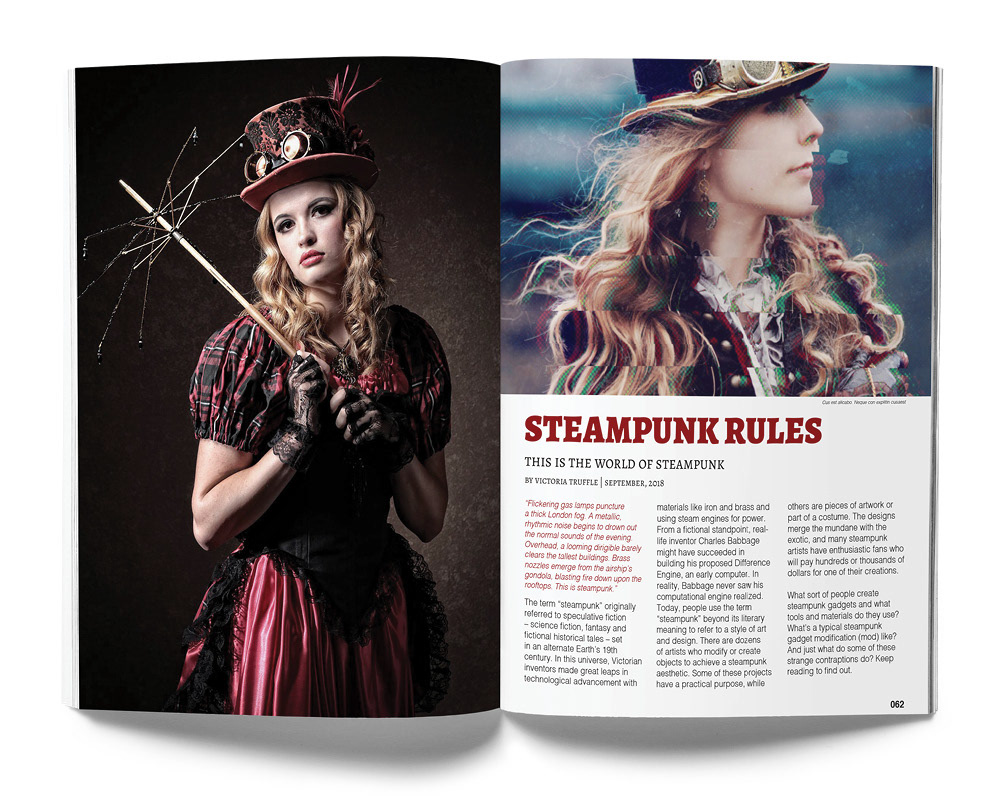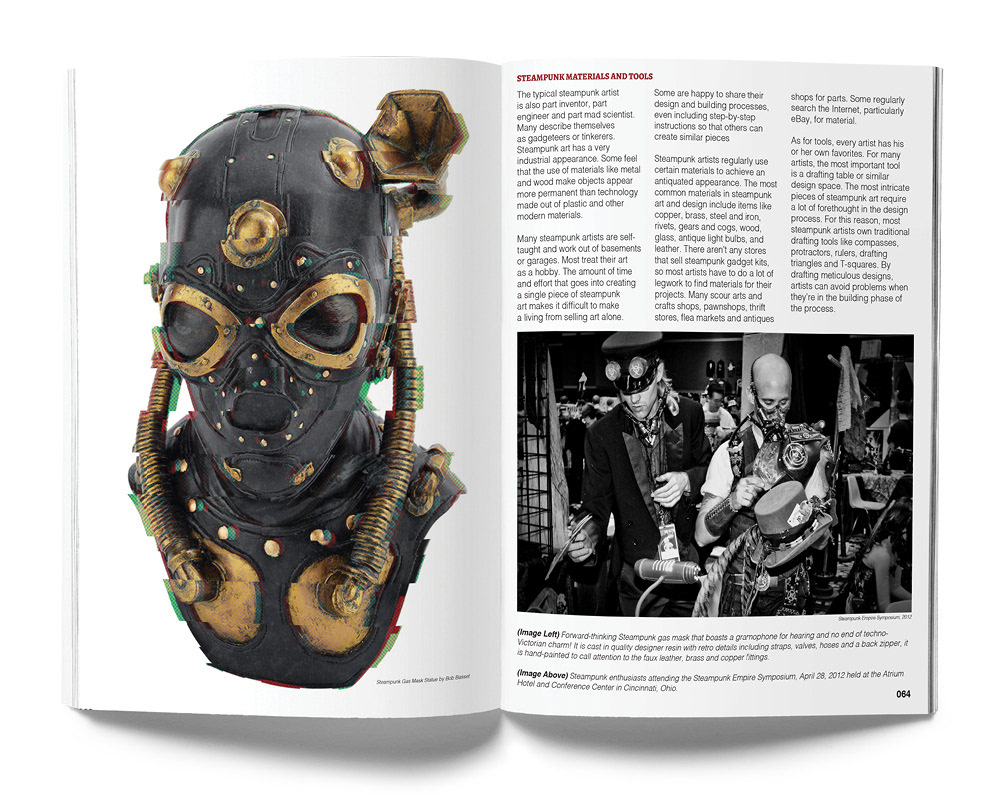 Some of the photography was edited and given a "Glitch" effect to add visual interest and establish a connection between the spread and the subtitle,
A Glitch in the Time Line
, on the cover of the magazine.